ECSRHM Open residency position – Edinburgh
Post By Neil Sargison

Date 18-01-2018


University of Edinburgh, Royal (Dick) School of Veterinary Studies
Professional Doctorate in Veterinary Medicine (Residency) in Farm Animal Health and Production (Small Ruminant)
Applications are invited for a Professional Doctorate in Veterinary Medicine (Residency) in Farm Animal Health and Production (Small Ruminant). This is a four-year fixed-term scholarship subject to an annual review of progress. Appropriate postgraduate clinical experience in predominantly farm animal practice is required.
The successful applicant will undertake clinical duties within the R(D)SVS Farm Animal Practice, Dairy Herd Health and Productivity Service and Farm Animal Teaching Hospital. The resident will carry out research projects and be expected to register for the Diploma in European College of Small Ruminant Health Management.
The scholarship is available from March 2018.
The residency attracts an annual tax-free stipend of £19,278.51 with a supplement payable for on-call duties, and an additional allowance of £600 per annum available for approved travel, examination fees and CPD. Postgraduate fees will be paid by the University of Edinburgh.
Informal enquiries are encouraged and should be directed to Professor Neil Sargison (email: Neil.Sargison@ed.ac.uk telephone 0131 650 6225).
Further information, an application form and details on how to apply can be found at:
Committed to Equality and Diversity
http://www.ed.ac.uk/vet/services/vacancies/clinicalscholarships
Alternatively, please contact emma.pineau@ed.ac.uk or call 0131 651 9198. Closing date for applications: Friday 2nd February 2018 at 12noon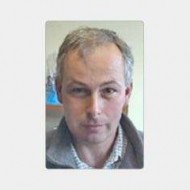 Head of Farm Animal Section, Royal (Dick) School of Veterinary Studies University of Edinburgh
Share this article
Related Posts