Launch of the new ECSRHM website
Post By Karim Adjou

Date 04-05-2015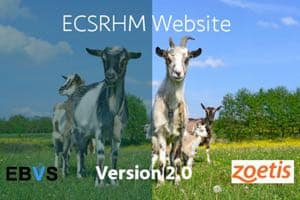 It's springtime and we would like to celebrate this season with a new version of the ECSRHM website.
Starting today, Monday May 4th 2015, you will be able to visit our brand new site. All existing information from the previous website has been safely transfered. However we have changed some pages by giving them a new & fresh look. Furthermore we also added some new information such as a geographical overview of all diplomates locations, a page dedicated to the ECSRHM conferences, a timeline view of the history of our college and finally a special blog page where we will post future announcements and other valuable information.
I hope you will like this new approach and I would like to encourage you to visit the new site and see for yourself.
For those who haven't submitted a photo & resumé yet, we will make it possible in the near future to upload your information to the new website so that all profiles are up to date.
With best wishes,
Karim Adjou
Responsable of ECSRHM website