2020 AGM and Scientific Meeting of the European College of Small Ruminant Health and Management
Post By Gian-Lorenzo D'alterio

Date 25-09-2019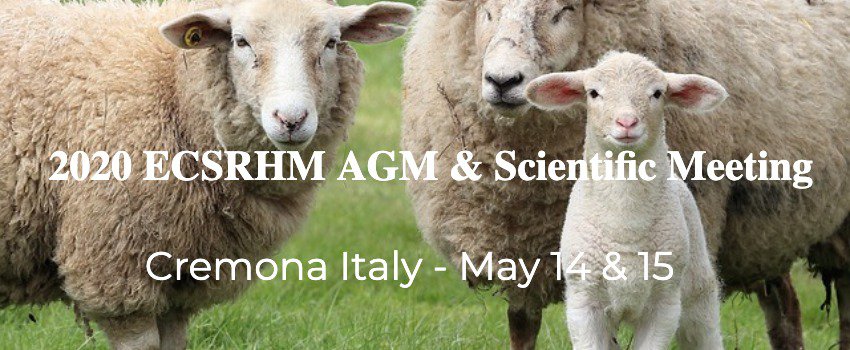 Dear Colleagues,
UPDATE September 25th:
The confirmed dates for the next AGM and Scientific meeting are: May 14th & 15th 2020.
We are planning to host the 2020 AGM and Scientific Meeting of the College in Italy. We will be hosted by the SIVAR (Societa' Italiana Animali da Reddito; https://cms.sivarnet.it/it) annual Congress, which will take place in the town of Cremona, just south of Milan. We are in the process of planning a two-day event (exact dates to be confirmed), in order to better accommodate the bulk of work presented by Diplomats and Resident of the College, but also to allow Italian researchers and practitioners active in the field of small ruminants to showcase their work. We also think that it should allow for better networking, meetings of Committee members, and more importantly, a well deserved downtime.
Show your support and pencil in the dates!
We are truly looking forward to see you in Cremona in 2020.
Yours,
Valentina Busin, Gian Lorenzo D'Alterio, Helmuth Gufler, Calogero Stelletta and Antonio Varcasia
I have a mixed species veterinary background, with a strong bias towards small ruminants. I also have a strong interest in south american camelids and wild ungulates.
Share this article
Related Posts