Vote for the next series of webinars
Post By Karim Adjou

Date 08-02-2021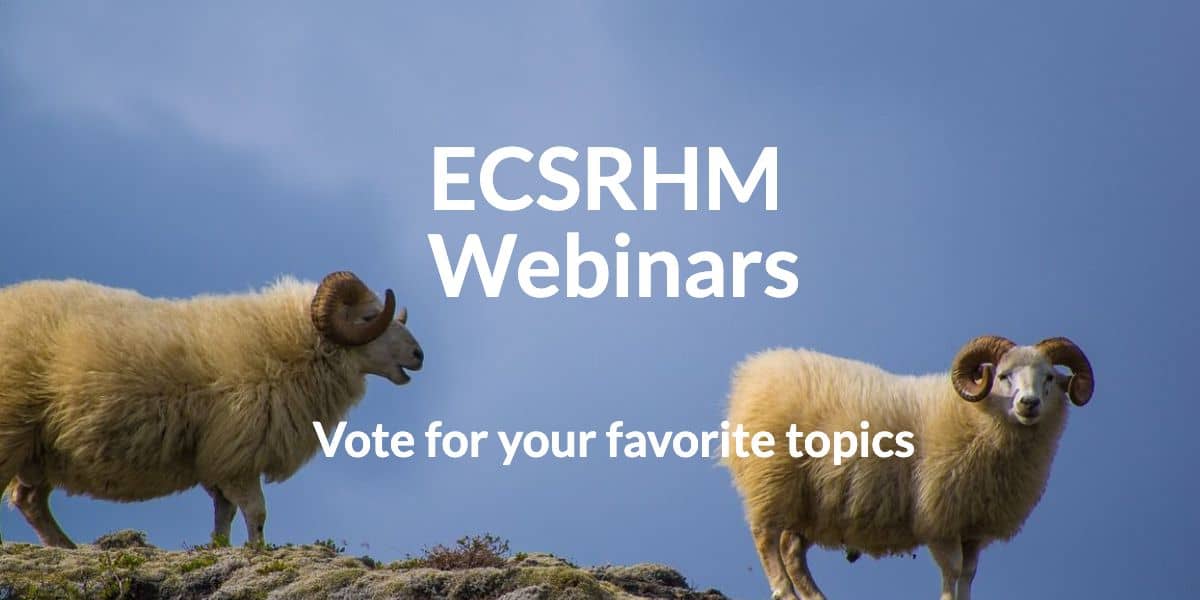 Dear diplomates and residents,
The past 2 series of webinars on Abortion and Iceberg diseases have been very well-received by the webinar attendees and are considered a valuable asset for our college. As you know, all webinars can still be viewed on our dedicated webinar page.
Remember, the webinars are for ECSRHM members only so you have to be logged in to our website in order to view the webinars. *)
Give us your input
We would like to continue organizing new webinar sessions during the next coming months. Therefore, we would like to ask your input on what topics will be most interesting for the majority of our college members. We have created two short survey pages, one for diplomates and one for residents.
How to vote ?
Please go ahead and click on one of the two buttons below according to your membership status. This will take you to the page where you can fill out the quick poll. After your vote, you will be able to check the poll results. It will not take more than 2 minutes of your time.
Please fill out the poll before Friday February 19th. 
We would like to thank you in advance for  your valuable feedback.
Thanks a lot,
Karim Adjou
On behalf of the ECSRHM Education Committee
*) In case you have lost or forgotten your password, you can always reset it here: https://ecsrhm.org/login/. Alternatively you can contact our webmaster and he will help you to get connected. email: webmaster@ecsrhm.eu