Open position ECSRHM resident – University of Thessaly – Greece
Post By George C. Fthenakis

Date 05-02-2018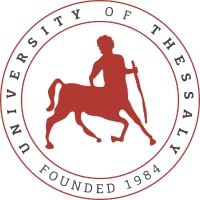 Applications are invited for a post of resident of the European College of Small ruminant health management, for training at the Veterinary Faculty of the University of Thessaly, in Karditsa, Greece.
Successful applicants need to have:
–          Veterinary degree from an EAEVE-approved veterinary faculty,
–          Completed internship of at least yearly duration working with farm animals
–          Fluency of English language and working knowledge of Greek language.
Exceptional applicants from non EAEVE-approved faculties can be considered after approval by the Education Committee of the College.
 Training will be performed under the supervision of Dr. I.A. Fragkou
Start date: 1st July 2018 – Interviews: Monday 18th June 2018 – Deadline for applications: 31st May 2018
 Applications including a curriculum vitae with clear evidence of fulfillment of  above requirements need to be submitted concurrently to the director of the training centre, Dr VS Mavrogianni, and to the future supervisor, Dr I.A. Fragkou