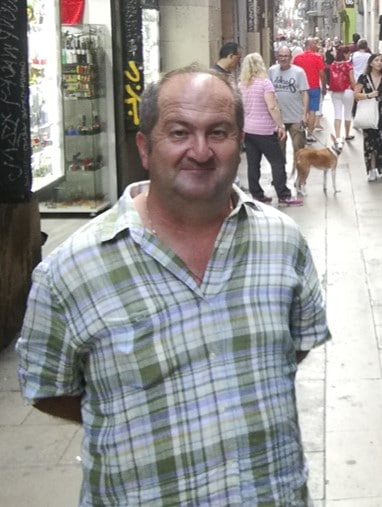 Nektarios Giadinis
On October 6, 2022, a tragic news has shocked us. Unfortunately, the veterinary sector has recorded another important loss, that of our colleague, professor of Ruminant Pathology at the University of Thessaloniki, Nektarios Giadinis.
There are no words to describe the personality of Prof. Giadinis. A simple and humble man, who never considered that his scientific knowledge and professional position could separate him from his colleagues or students. He was involved in research and contributed a lot to the sheep and goat industry. He passionately loved his work and was a true Teacher.
At the same time, he was a friend to many of us. He stood by anyone who asked him. He was a family man with an overwhelming love for his young daughter, his wife, his own people. There are no words that can capture the greatness of Nektarios personality, and it is impossible for us to express our own grief in words.
From this European College of Small Ruminants Health and Management, we would like to send our deepest condolences to his family and loved ones. Nektarios Giadinis will never be erased from our memory.
His colleagues from Greece