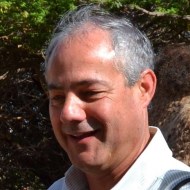 Carlos Guitérrez
On March 8, 2019, as a result of an unfortunate traffic accident, our colleague, Professor Carlos Gutiérrez Cabrera of the University of Las Palmas de Gran Canaria, member of this European College of Small Ruminant Health Management, passed away.
For all of us who have had the fortune of knowing him over these years, in the different meetings and congresses of the ECSRHM and in other events, it is a very heartfelt loss due to his professional and personal value.
Professor Gutiérrez dedicated his professional life to the clinic and research in small ruminants, particularly in goats, and also in camelids. He was a trustworthy professional, very active as his curriculum shows, with a willingness to collaborate with all those people and institutions that required him and, above all, willing to learn and teach, with the humility of great men.
Carlos, the friend, the colleague, was an honest, charming person, who always had a suitable word to make others feel good, which is why he had countless friends everywhere. From his home island, Gran Canaria, he travelled all over the world leaving good sensations in his way, so we would like to say that he was one of those people who undoubtedly have contributed to make a bigger Europe and a better world.
From this European College of Small Ruminants Health and Management, we would like to send our deepest condolences to his family and all his colleagues in the Faculty of Veterinary Medicine of Las Palmas de Gran Canaria and tell them that we will always remember him, with great affection, as an excellent person, in addition to a great veterinarian.
Juan Ramos